Welcome to The Sisters 8 Wiki
THIS WIKI IS UNDER CONSTRUCTION
Please help by contributing to the wiki!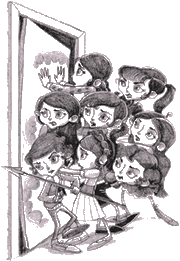 The Sisters 8 Wiki is a collaborative online encyclopedia dedicated to the book series by Lauren Baratz-Logsted(with Greg Logsted and Jackie Logsted), The Sisters 8. Feel free to edit any articles, add information, and/or discuss the series! This wiki is completely fan-based, and is in no way affiliated with the authors, illustrators, or publishers of the series.
Create A Page
You Are About To Enter The World Of The Sisters Eight
But be warned—after reading these books you may experience one or more of the following:
•You call your mom "Betty" and wonder why she doesn't clean up after you.
•You think of nothing but the Sisters Eight: Are they eating okay? What's going to happen next? Where are their mom and dad?
•You have an overwhelming desire to eat pink frosting from a can.
The Sisters 8
The Sisters 8 is a children's book series by Lauren Baratz-Logsted(with Greg Logsted and Jackie Logsted; illustrated by Lisa K. Weber) .
Read More >>>
Authors
Books
Characters
Trivia
•The surname of the Sisters 8, Huit, is the French word for the number eight
• The character, Jackie Huit, shares her first name with one of the co-authors of The Sisters 8 series, Jackie Logsted
Featured Quote
"

Not ever change? But I'm not Peter Pan! None of us are! Of course we can change.

"

—Jackie Huit, Jackie's Jokes by Lauren Baratz-Logsted
Polls
Which Eight is your favorite?
If you could have one of the Eight's powers, which would it be?
Affiliated Author Wikis
Affiliated Book Wikias
The School for Good and Evil Wikia
Other Book Wikis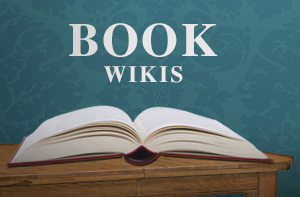 Community content is available under
CC-BY-SA
unless otherwise noted.